Donald Trump: United States against the "Nord stream-2"
Despite the harsh words of US President Donald Trump in July 2018 that Germany "is being held captive by Russia" because of its dependence on energy resources, a recent poll showed that the overwhelming majority of Germans are in favor of increased cooperation. According to a survey conducted by RTL Media Group, almost 73% of Germans support the construction of the Nord stream-2 gas pipeline. If completed, the pipeline will deliver 55 billion cubic meters of natural gas from Russia to Europe via two parallel lines laid along the bottom of the Baltic sea. The 1,200 km dual pipeline is expected to double Russia's gas exports to Germany, which is currently the largest buyer in Russia. The project, which is planned to be completed at the end of 2019, may increase Russia's market share in German imports, which, according to the statistical Agency of the European Union Eurostat, ranges from 50% to 75%. Despite the fact that German Chancellor Angela Merkel has repeatedly referred to the Nord stream 2 project as a purely economic enterprise, there is still debate about whether the project is really a commercial or political tool that will increase Europe's dependence on Russia.
USA strongly opposed the "Nord stream-2"
According to Francis Fannon, assistant Secretary of the Bureau of energy resources at the U.S. Department of State, this is not a commercial project, but a political tool. His words repeat the speech of President trump in the summer of 2018 in Brussels. About 90% of respondents to the RTL Media Group survey believe that trump's objections to Nord stream 2 are directly related to his plan to sell American liquefied natural gas (LNG) in Germany. However, with falling domestic energy production in Europe and projected German consumption growth, Nord stream 2 could be a better option for Europe.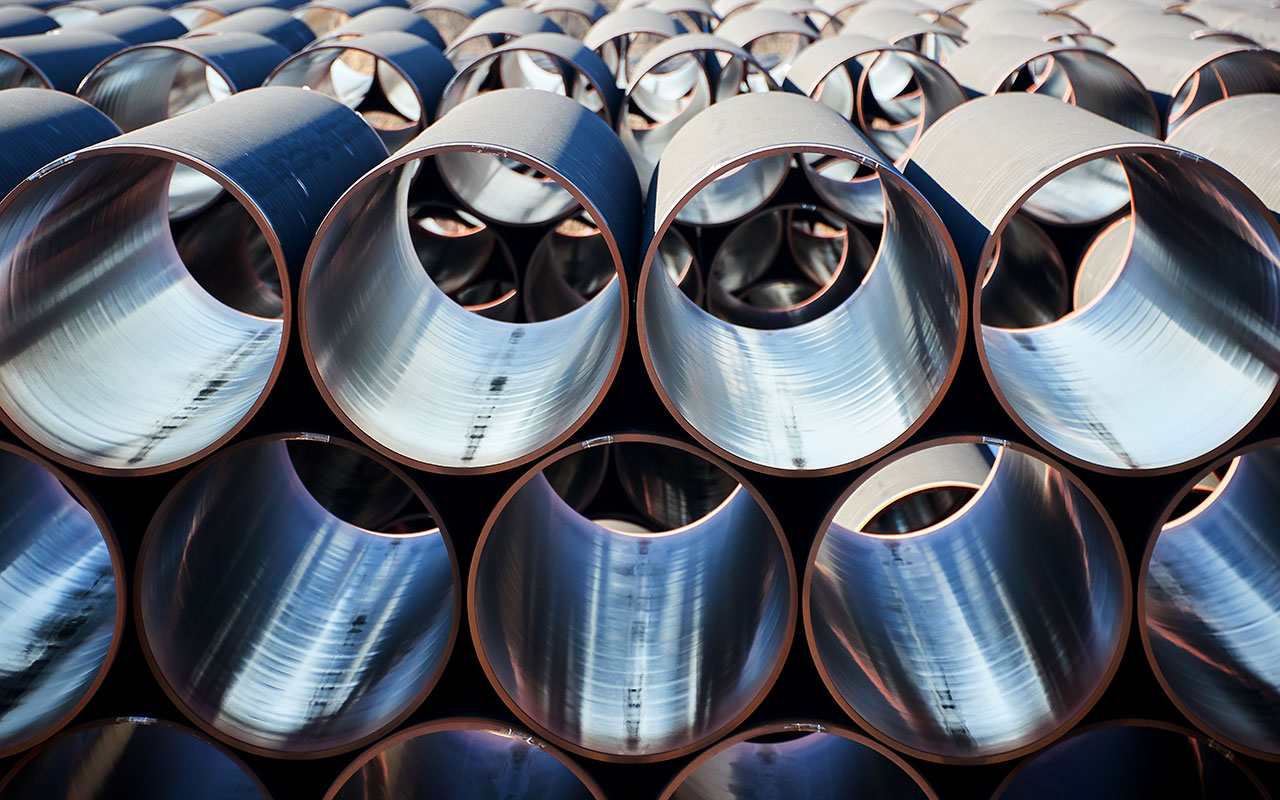 Almost 67% of Germans who participated in the survey stressed that the pipeline posed no threat to Germany, and 16% of respondents said that Germany could do without Nord stream 2.
Meanwhile, the United States warned German companies involved in the Russian energy project about possible sanctions. In early January 2019, US Ambassador to Germany Richard Grenell sent a warning letter to several companies. The letter mentions that any company operating in the Russian energy export pipeline sector is under threat of US sanctions from CAATSA, a representative of the US Embassy said. The spokesperson also noted that other European countries oppose the planned pipeline.
In his speech at the Handelsblatt energy summit in Berlin, Germany's energy Minister, Peter Altmeier, said that anyone who is not satisfied with Germany's policy can send him a letter. He also stressed that Grenell's letter did not "impress or intimidate" the German government. However, the US still insists that Europe abandon the $ 11 billion project, despite the fact that kilometers of pipes have already been laid under the Baltic sea.